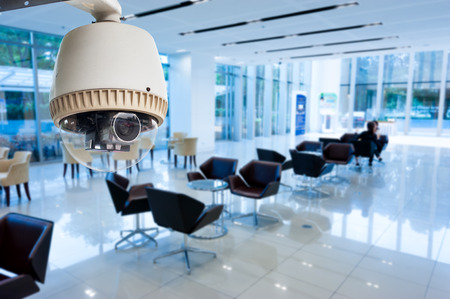 Spectrum LLC provides a wide range of services, including building security systems and fire alarm installation services in Salt Lake City, UT.
Since 2005, we have helped countless home and business owners make their properties safer and more secure. We've earned a sterling reputation by tailoring our services to meet specific needs of each client. Our team will help you select the right security and fire alarm system for your property.
Our Products and Services
When you rely on Spectrum LLC to be your building security systems company or your fire alarm system contractor in Salt Lake City, UT, you can count on us to provide a wide variety of products and services at the most affordable rates, including the following.
Card Access Systems
It's critical to know who is coming and going in your commercial building and who has access to sensitive documents and expensive equipment. Spectrum LLC is the building security systems contractor that you can count on to install a card access system for you. It'll enhance your building security in an instant and provide you peace of mind knowing only pre-approved employees can access certain areas of your building.
EST Fire Alarm Systems
Few things are more important to a business than a reliable commercial fire alarm system. Let our fire alarm system contractors help keep you, employees and customers safe with a system specifically designed for your needs.
Personal Alarm Systems
In addition to installing large-scale security systems, Spectrum LLC is also a building security system contractor who provides alarm systems for individual rooms. These convenient, wireless options will make your building even safer.
CCTV Systems
Would you like to keep an eye on everything that's going on within your home or business? Spectrum LLC offers CCTV systems that will provide you with the extra level of security you seek. We can show you both stationary and moving CCTV cameras, and help you pick the best location for them in your home or business. It'll ensure you're always able to monitor your property through the use of a closed-circuit TV system.
PA Systems
If you own a building that's on the larger side, there will inevitably be times when you need to make announcements for all to hear. To do this, you'll need a reliable public address system in place. Spectrum LLC has years of experience designing and implementing PA systems that will ensure everyone hears important announcements.
Call Spectrum LLC at 801-266-1843 with any questions or to obtain a free quote.